Web Design
Website designing and development now looks easy with Arabian Crescent Software – One of the Top 10 in UAE.
Top web designing company in Dubai | Arabian crescent software.
Established in 2004, Arabian crescent software is the best in the business of web designing. Ranked in the top 10 web designing companies of UAE, the best web design services are available like corporate web design, WordPress design, e-commerce design, and many more.
Dubai's best web designing company
Imagine you are new in the area of business and want to establish your unique position. We are well aware of the predominant competition. What is the first step to take? It is equally confusing and time-consuming. Right?
Let us make your job easier.
The first step to establishing a unique place in the business is to create a website that stands out! This is otherwise known as web designing. Now, web designing is not a new term in the area of marketing because of its vitality in digital marketing. If you are looking for the best and leading web designing company in Dubai, Arabian crescent software is your option!
Arabian crescent software is known for its efficiency in website designing and development in Dubai. Now, when you invest your trust in someone over the thing you require the most, it should be worthy, and here is Arabian Crescent software for you!
Why is Arabian Crescent Software the best web design company in Dubai?
Web designing requires creativity and serviceability. Here in ACS, it is a teamwork of a bunch of efficient experts who makes it the best web design company in Dubai. If you see, authentic web designing agencies in Dubai is not a rare sight but what you have to remember is whom to devote your belief upon. Arabian Crescent software hence becomes the best web design company in and around Dubai for its creative yet professional approach towards web designing.
Often you see websites with information being loaded yet very creative, or sometimes the other way round. But, what makes a top web designing agency different from the others? When this question arises, the answer is the approach towards organizing the content. Web designing is a difficult task that requires hard work and smart work, which Arabian Crescent Software understands and tries its best to make happen.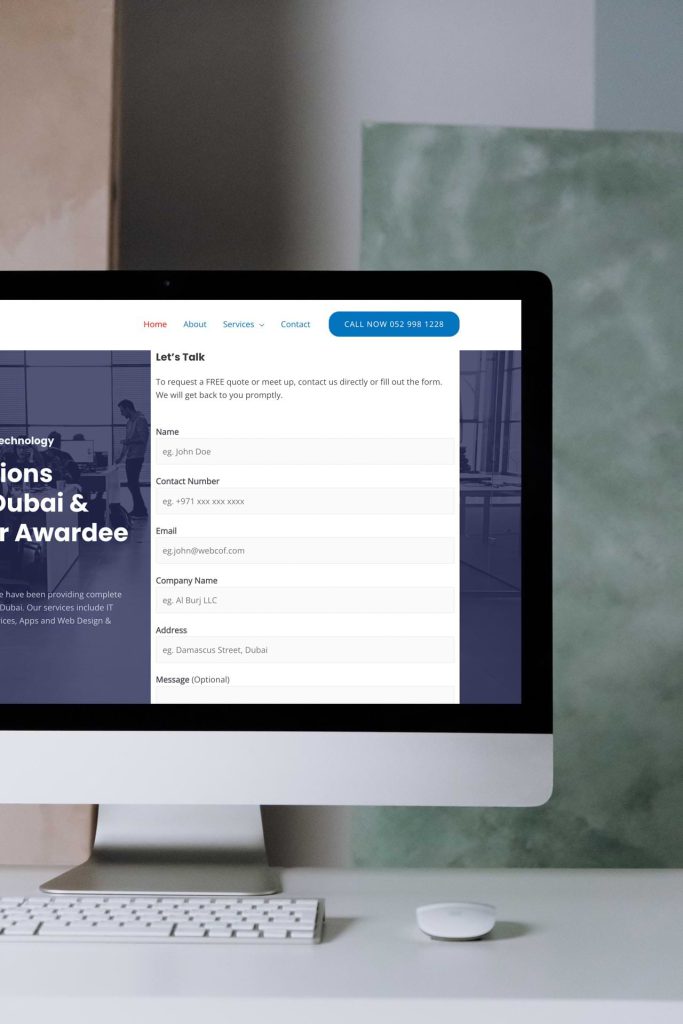 The need for a website design for your business.
● A good web design helps the clients to select the best. The first thing you notice in a company is their website. If the website is clumsy, you know what not to do!


● Trust is very important on the client's part. If your web design is beautiful and catchy, then understand that the job is done.


● A client cannot have a conversation with the company every time they need to know something. The information provided on the website creates an impression.


● A proper web design creates the awareness of your company to the clients.


● Whatever you do, the opponents should be kept on your mind! So, if your fellow companies develop the best website design, that itself proves the importance of web design.


● Most importantly, all of us might be aware of Search Engine Optimization or SEO. In simple words, when you search for a company, whichever name appears at the top is the most searched item, hence the most popular too. When you create the best web design with a proper strategy, this shall bring the name of your company to the top.
Now, Arabian Crescent software strives hard to be one of the best web design companies in Dubai. Amidst many website designs and content developed, Arabian Crescent stands out as the best web design agency in Dubai for this very reason.
Arabian Crescent Software and Top clients
The web design agencies in Dubai keep in mind to provide the best services in creating the best web designs. Now, another factor you would see is the former clientele list to make sure that you landed on the right hands! Many top clients of Dubai have entrusted their faith to ACS since it is one of the top 10 web design companies in the UAE. It is the best web design agency in Dubai and has proved its competence with its top-notch clients for 17 years. The top clients, to name a few are –
● TRIMAX
● Al Arabia Transport LLC.
● Shobhana Chandramohan, Singer, performer, anchor.
● Gava Oil
● STEP Group International.
And many more…
Why Arabian Crescent Software?
If you consider the Top 10 Web design companies in UAE, Arabian Crescent Software is definitely on the list, as discussed earlier. What makes it special? The answer is simple as we as a team does not approach the clients for the sake of profit but with the genuine intention of making your venture a huge success!
Web designing includes a lot of factors and not just beauty at first sight. It involves tremendous effort, creativity, and knowledge to create the best web page design. Client relationship and satisfaction matter the most in ACS.
We promise you to be a part of your journey to achieve the best.
Do you want to start a project with us?
Feel free to give us a call. Our representative will attend all your queries & issues regarding IT services & Tally software solutions.