Retail Software
Let's discuss workout the best POS billing software for your retail shop
Getting The Right Retail Software in UAE:​
Exploring retail software solutions to outplay your competition in UAE is essential to expand your business empire and we at Arabian Crescent Software help you in selecting the appropriate one. Providing you with regionally optimized retail software and a robust point of sale tool is our primary area of focus. The key is to offer a happy shopping experience to your customer and make them return for more. You can achieve the same with our dedicated market professionals who will walk you through the selection, implementation, and successful running of the best retail billing software. Your retail chain of business should thrive under any circumstances towards your goals and only an experienced team like Arabian Crescent Software can give you that foresight in Dubai.
Our Unique Services in Dubai Include:
● Customer profiling for seasonal sale promotion
● Live inventory management to replenish stocks
● Data analysis promoting informed decision making
● Multiple dashboards for crucial tasks overcloud
● Connectivity between online and in-store
Our Specialized Products in UAE For You:
The core idea is to simplify your retail operation and skew the pos billing software for the retail shop before integrating it into your business in UAE. Giving your business an authoritative place among your competition in Dubai with cool technical tools is our primary objective. This will streamline your entire workflow and pave the way to devise new strategies for increased sales.
Why POS is so vital For Any Business in UAE:
Ever felt that your business reputation has outgrown your current POS? Make a note of all the points where you lag and we will put the green ticks for the same with the ideal choice of pos billing software for your retail shop. Adding any functionality is the huge advantage of point of sale software for small businesses in addition to the following salient features:
● Compatibility with third-party software
● Easy multiple store management
● Live inventory status update
● Customer loyalty programs
● Receiving payments in multiple currencies
● The responsive interface on any device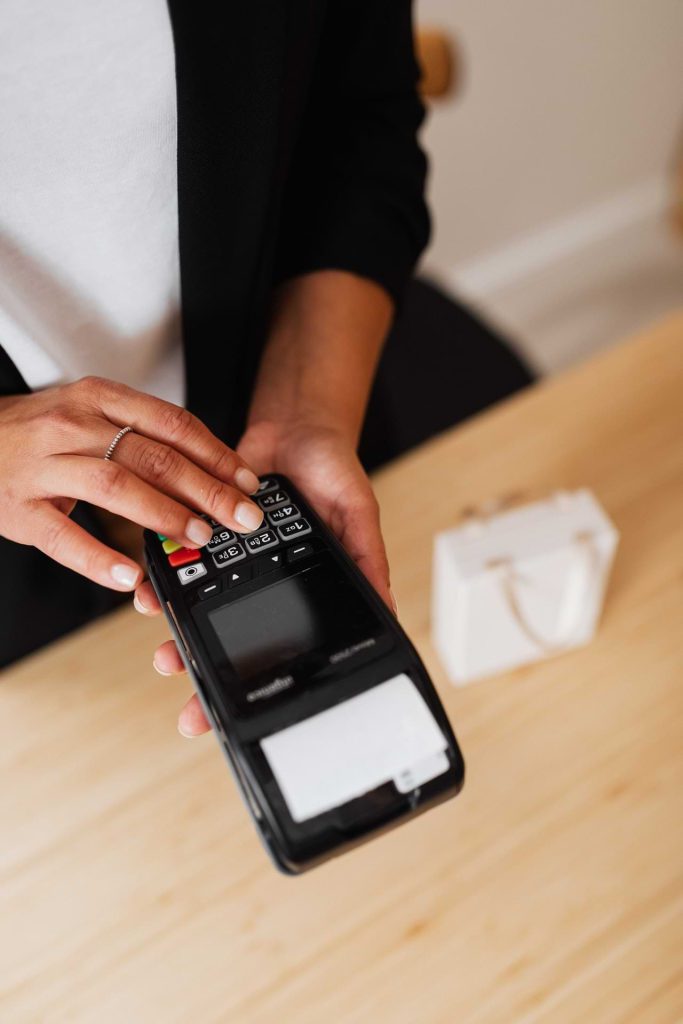 End-to-end Invoice & Quotation Tracker in Dubai Business Scenario:
Your ability to track your leads, from quoting stage to the payment part, gives insights on where improvisation is required. Arabian Crescent Software provides you with a small business quotation and invoice software to ensure you have the essential tools to speed up invoice generation and follow up on pending payments. Arabian Crescent Software excels in highlighting the key points in your invoices and ensures it delivers the essential details to your clients in Dubai at a single glance.
● Automated discount addition in quotes for volume deals
●Industry-specific enhancements for maximum lead conversions
● Fully automated VAT integrated invoice generation
● Alerts to add discounts for flagged customers
●Customizing templates for professional presentation of the quote
Secrets Of Efficient Restaurant Management in UAE:
Wondering why your restaurant chain is having minimal ROI even when it is having a good reputation in UAE? The magic word is "efficiency". The best small business accounting software for restaurants ensures that you generate profits from adequate use of raw ingredients, increased quality, and improved waste reductions techniques. Timely delivery of orders, enticing personalized offers gain customer loyalty in Dubai. Our Best Accounting Software for Restaurants has live update options across all touchpoints like kitchen, table, and manager. This enables you to take correct orders based on availability.
● Real-time reports on the kitchen, all staff, and table status
● Achieving zero-error communication between order and KDS
● The wireless mode of taking up orders with attractive visuals
● Centralized generation of promotions, deals, and festival offers
● Advanced analytics for granular examination of performance
● Nutritional values of orders and allergen info for client awareness
● Cross-selling and up-selling becomes easy with software usage
You Get It Right The First Time With ACS:
It's all about spotting the winning trend first and exploring new opportunities to score big. Arabian Crescent Software gives you the technical edge to make it early in this race. Our authentic and best accounting and invoicing software for small businesses has made many success stories in UAE. 15+ years of industry experience made us the first choice of entrepreneurs in providing retail software and support in Dubai.
● Free demo and detailed consultation is just a call/mail away
● Thorough testing of APIs before implementation in client premises
● We provide you with regular updates and upgrade options
● Partnered with the leading software firms for accounting and retail
Conclusion:
If you are confused and overwhelmed on choosing the best retail software for your business chain then your search ends here. You ask us "Why" and we will show you "Why Not".
Do you want to start a project with us?
Feel free to give us a call. Our representative will attend all your queries & issues regarding IT services & Tally software solutions.